JCP&L Announces Winners of "Merry & Bright" Photo Contest: Way to Go to Two Jersey Shore Area Residents!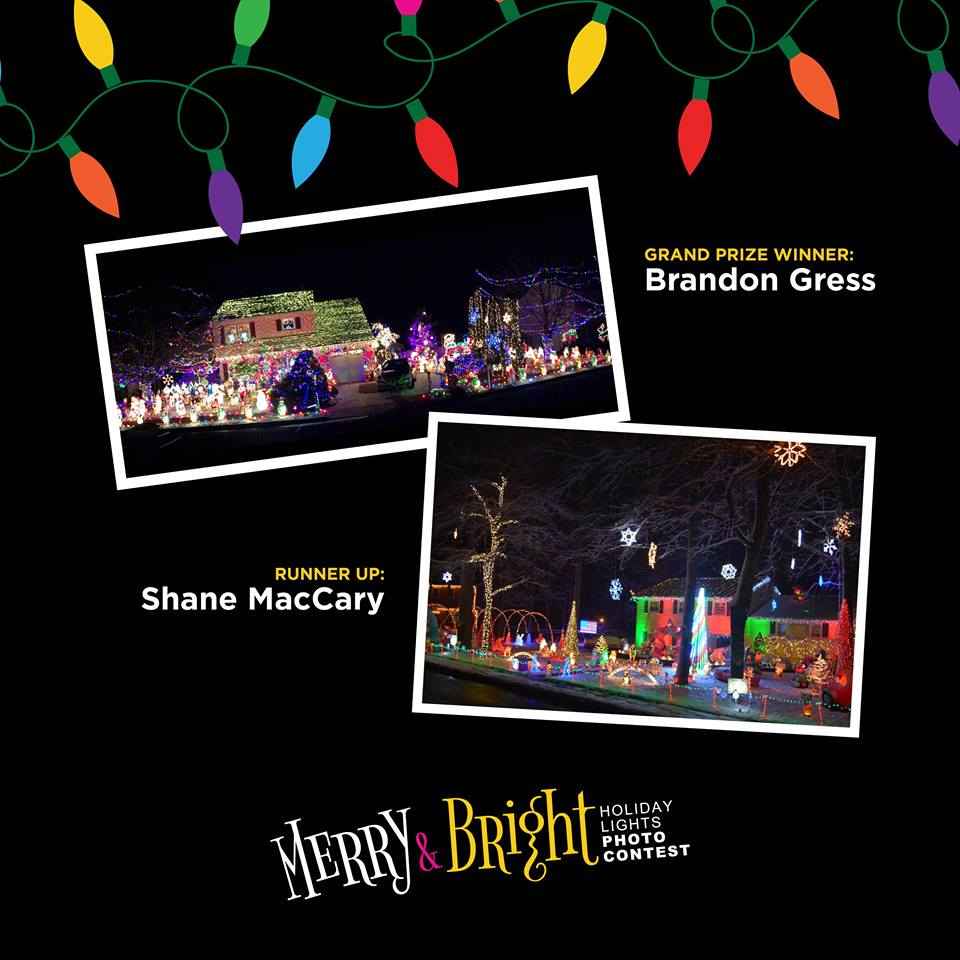 January 16, 2018
-
comments
Hats off to Union Beach resident Brandon Gress who is the grand prize winner of Jersey Central Power & Light's 5th annual "Merry & Bright" Holiday Lights Photo Contest. It is a competition conducted on the JCP&L Facebook page.
Customers were encouraged to submit photos of their homes' outdoor lighting displays on the JCP&L Facebook page during the first several weeks of December. Ten finalists were selected from all entries. Visitors to JCP&L's Facebook page voted to select the winners.
Gress, who was the runner-up last year, has been expanding his display for years by purchasing lights and decorations that go on sale after the holidays. His display received 750 votes out of 1,900 total votes cast on Facebook. He won a $200 Visa gift card and a set of Lumenplay app-enabled LED lights.
For the past four years, Gress has donated thousands of dollars to the Children's Miracle Network in Mountainside using the monetary donations he collects from spectators and his prize winnings from holiday contests like "Merry & Bright."
"We decorate our home with over 200,000 dazzling holiday lights, hundreds of plastic figures, inflatables and wonderful special effects that amaze everyone," said Gress. "Our display did not start off as large as it is today because it has taken years of collecting, purchasing and finding new pieces to add."
Runner up Shane Mac Cary of Ocean Township received 320 votes and won a $100 Visa gift card. His display – dubbed "Traditional Christmas Meets High Tech" – boasts 68,000 LED and incandescent lights that are synced to music. He also set up various scenes throughout his yard, including a lighted Santa at the beach, snowmen around a campfire and a North Pole display comprised of lighted figures and inflatables.
You can view the winning photos on JCP&L Facebook page.