The Ashley Lauren Foundation's 5th Annual Butterfly Ball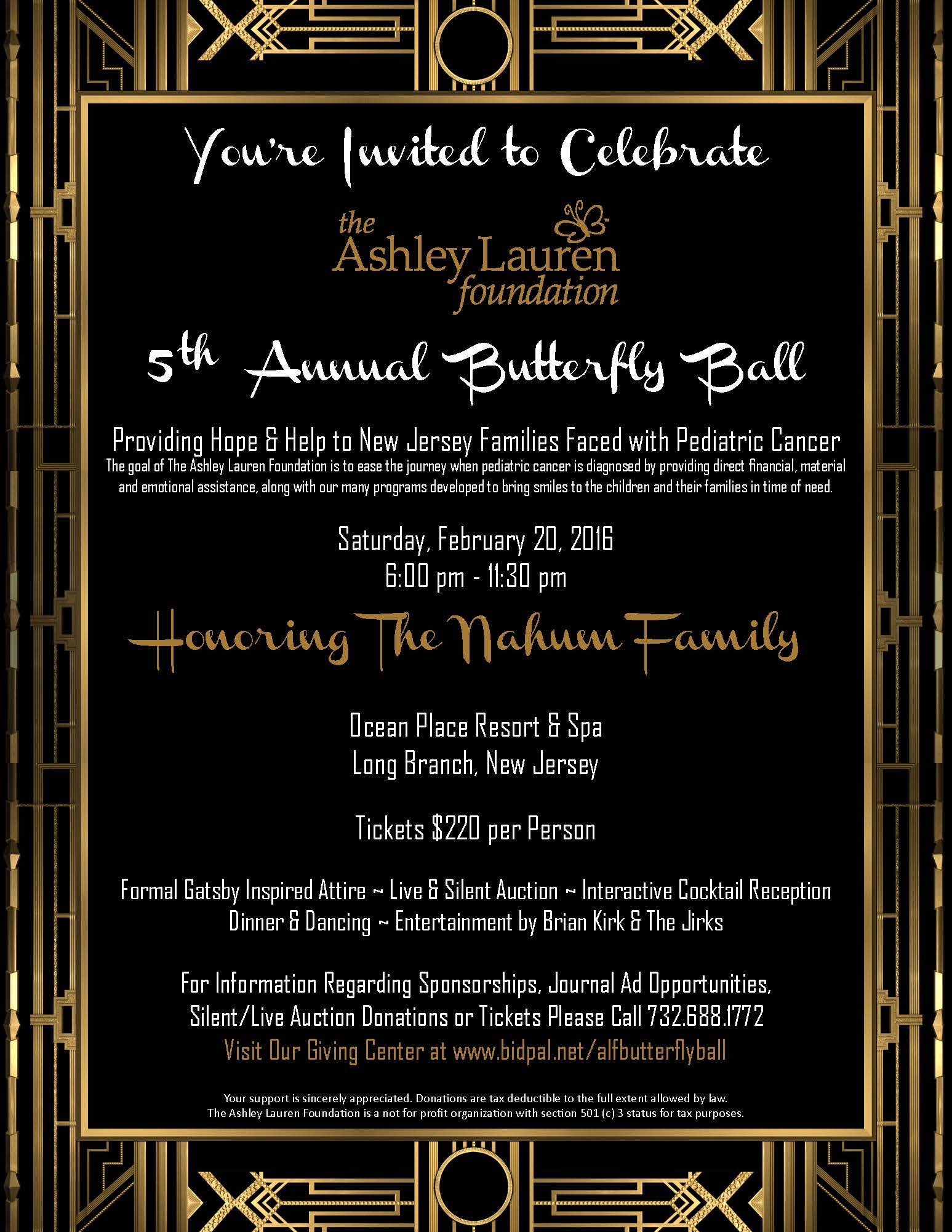 January 21, 2016
-
comments
Tickets are on sale for The Ashley Lauren Foundation's 5th Annual Butterfly Ball.  The Foundation's mission is to offer hope and help for children with cancer in New Jersey.
The event will be Saturday, February 20th at 6:00 pm at the Ocean Place Resort in Long Branch. This year's Butterfly Ball nominees are Dr. Kenneth & Ann Nahum.
The event will raise funds and awareness of The Ashley Lauren Foundation.  Guests will enjoy a fun-filled 1920's Gatsby Atmosphere.  There will be dinner and dancing – with music by Brian Kirk & The Jirks.  Guests will be able to bid on auction items to support the Foundation.
Funds raised by the Butterfly Ball will support the programs of The Ashley Lauren Foundation including Direct Family Assistance which helps with household bills, bills and medications not paid through medical insurance and traveling expenses to and from hospitals.  The funds will also be used to provide food, clothing, household items, emotional support through support groups, parties for children and outings.  The Ashley Lauren Foundation provides support to families as they battle pediatric cancer every day.
To purchase tickets go to http://www.ashleylaurenfoundation.org/ or call 732-414-1625.