Kids Can Rock Out at The Stone Pony!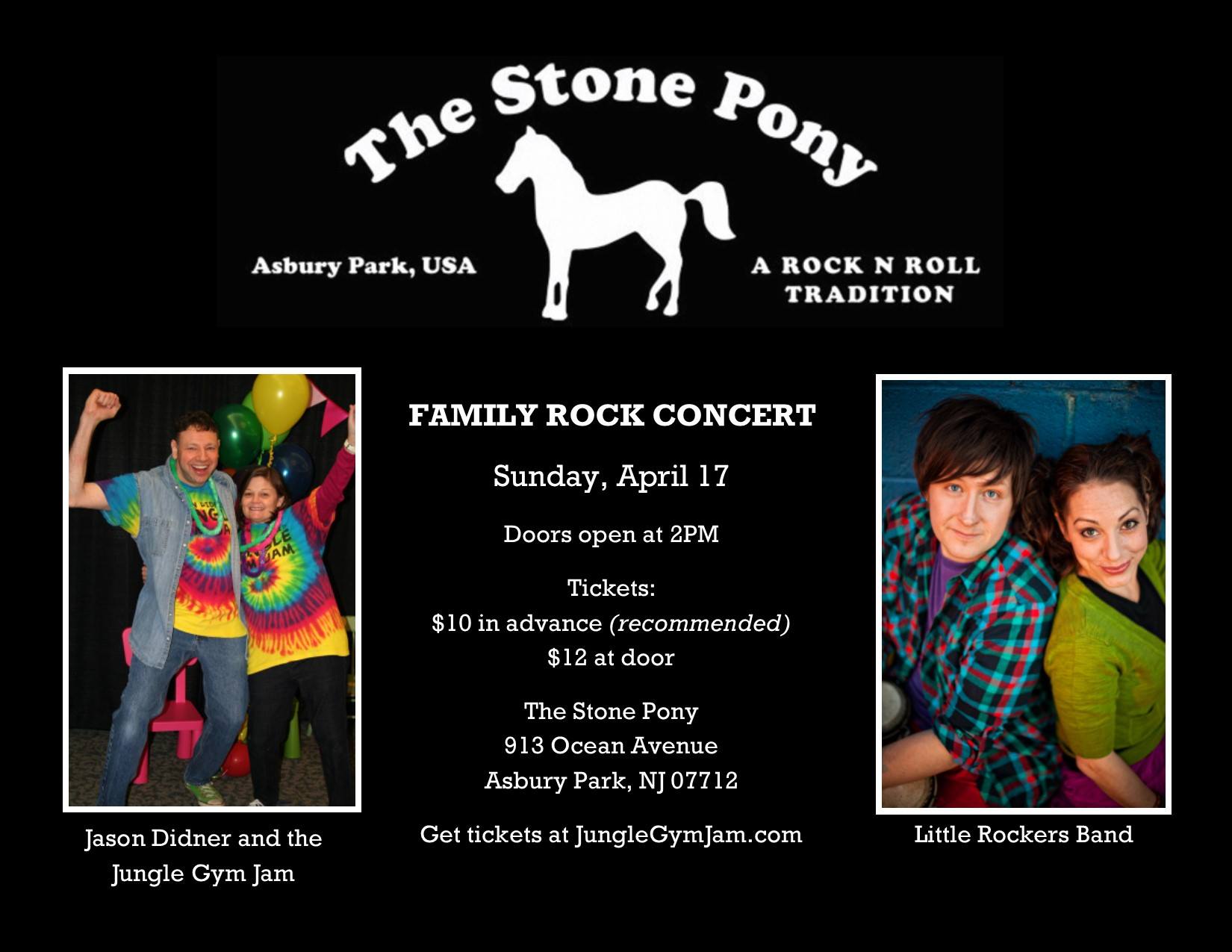 April 11, 2016
-
comments
Moms and Dads rocking out at The Stone Pony isn't just for grown-ups!  Sunday, April 17th, the legendary rock and roll venue in Asbury Park will open its doors to an all-ages audience.
There will be a family friendly rock-out session featuring Montclair's Jason Didner and the Jungle Gym Jam and Monmouth County-based Little Rockers Band!
"One of the more important parts of packing for our family trips down the shore each summer is preparing the playlist for the car ride, which includes plenty of Bruce Springsteen, Joe D'Urso, Southside Johnny, John Eddie, John Cafferty, Williams Honor, Frankie Valli, Bon Jovi – bands that are part of that Asbury Park/Jersey Shore sound," said Didner. "These groups have inspired our own creativity, which will show through when you listen to this record."
Doors open at 2PM.  Tickets are $10 in advance and $12 at the door. Advance purchases are strongly advised.
For more info check out www.stoneponyonline.com, www.littlerockersmusic.com and  www.junglegymjam.com.
Rock On!