Ring in the New Year Jersey Shore Style:  Here are Some of ShoreTV New Jersey's Ideas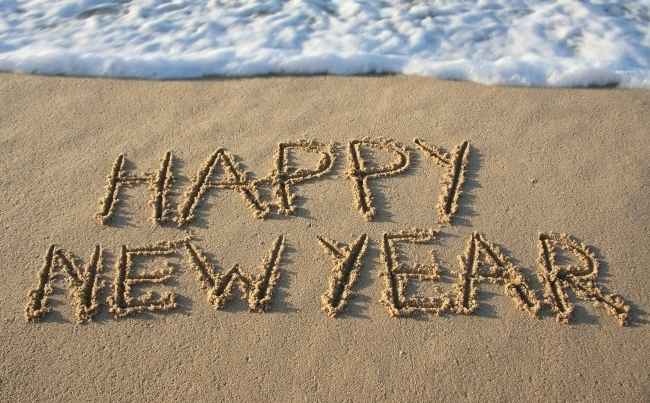 December 04, 2017
-
comments
We're about to say goodbye to 2017 and hello to 2018 in and around the Jersey Shore. Whether you're looking to go out on New Year's Eve and stay up after the clock strikes midnight, or looking for something to do with your family on New Year's Day, ShoreTV New Jersey has you covered. There's everything from New Year's Eve dinner to live music, and fun and games on the beach and boardwalk in Monmouth, Ocean, Cape May, and Atlantic Counties. We've highlighted some fun Jersey Shore celebrations for you.
Let's start ShoreTV New Jersey's New Year's picks in Monmouth County with The Megaticket at PNC Bank Arts Center for all country music lovers. Dierks Bentley, Luke Bryan, Brad Paisley, Lady Antebellum, Florida Georgia Line, and Jason Aldean are headlining the big event. Head to the PNC Bank Arts Center in Holmdel for the big event on December 31st starting at 8:00pm.
If country isn't your thing, there are plenty of other music celebrations. The Algonquin Arts Theater in Manasquan presents Beatlemania Now on December 31st. The show will run twice at 6:00pm and 9:00 pm. The group will perform live on stage against a backdrop of images in history from the 60's and 70's depicting the Beatles career.
Or you can head to Red Bank for Southside Johnny and the Asbury Jukes at Count Basie Theater. The concert will start at 9:00pm on December 31st. Tickets prices vary from $39-$99. Enjoy a great night with Southside Johnny and the Asbury Jukes on New Year's Eve.
For parents that are trying to find a place to go with their kids, iPlay America offers New Year's fun. iPlay America in Freehold is offering New Year's Party Passes which include unlimited rides, prizes, party favors, and a $10 game card for $39.99 in advance and $49.99 at the door. It's great family fun for New Year's Eve.
For adults trying to enjoy a night out, Asbury Park offers some options. The House of Independents in Asbury Park will be hosting a 90's by Nature themed dance party on New Year's Eve. Join DJ Tyler Valentine and Djfunsize for a night of dancing and reminiscing the 90's.
Ocean County also offers activities for the New Year's holiday. The Artisan's Italian Grill located on Hooper Avenue in Toms River will be serving dinner specials for the holiday. Stop in the Artisan's Italian Grill before going out for the big night.
Or you can enjoy a few laughs at the New Year's Eve party on December 31st at Uncle Vinnie's Comedy Club in Point Pleasant. Join comedian Rob Bartlett and enjoy dinner for a night full of laughs. Tickets are $159 per person and $299 for a couple. The dinner includes a 4 course meal. The event is BYOB.
The Crab's Claw Inn in Lavallette's New Year's Eve Party offers the whole party package from the night right into the morning and leads to a New Year's Day Brunch. The party starts at 10:00pm and runs to 3:00am. The Crab's Claw Inn is located at 601 Grand Central Ave.
Maybe you want to head to Atlantic City to ring in the New Year? Join the Tun Tavern Brewery & Restaurant for their New Year's Eve Dinner. The restaurant will have dinner specials all night. There will also be a DJ & dancing. The Tun Tavern Brewery & Restaurant is located at 2000 Kirkman Blvd in Atlantic City.
Or you might want to go to Harrah's The Pool After Dark's New Year's Eve Party. It's one of the most popular clubs in New Jersey. The price of admission ranges from $50-$75 depending on the package. Doors open at 8:00 pm on December 31st.
Let's take a look at some festivities happening in Cape May County. Spend New Year's Day at the First Day at the Beach in Ocean City. The party starts at 2:00pm at the Music Pier by Broadway & Moorlyn Terrace. The event will feature the annual Ocean City's first dip in the ocean for the New Year. Just think warm thoughts!
Here are some other events happening in the Cape May area. For couples that are trying to spend the weekend by themselves, there's the New Year's Eve Glitter Ball Getaway at the Congress Hall in Cape May. Enjoy live music from the Tribeca band with drinks and dinner.
And, in Wildwood, the Icona Diamond Beach Resort is offering different activities for guests to enjoy. They are offering a 4-course meal and wine pairing starting at 6:00pm. The package also includes a room in a standard suite and a New Year's Day Buffet for $409 per couple. The resort will also offer spa specials through out the holiday.
ShoreTV New Jersey lists a variety of activities on our homepage events calendar to celebrate both New Year's Eve and New Year's Day in and around the Jersey Shore. These are just some of the happenings to ring in 2018 Jersey Shore style!
Be sure to check out our events calendar for new events everyday- all year long- at www.shoretvnj.com/calendar.
However you choose to ring in the New Year– ShoreTV New Jersey wishes you a Happy, Healthy and Safe start to 2018!
ShoreTV New Jersey Guest Blogger: Patrick O'Keeffe