Suessical the Musical hits the stage at the shore!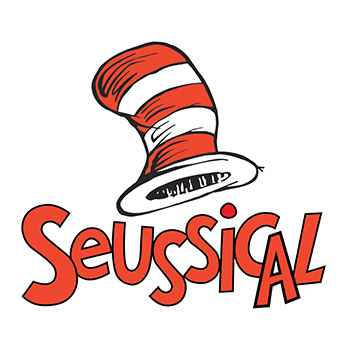 February 06, 2017
-
comments
The Spring Lake Theatre Company Presents Suessical the Musical! It's sure to be a hit for all ages!
Get your tickets for their shows February 17, 18, 24, 25 and March 3rd and 4th. Check their schedule for 2pm matinees and 7:30pm performances.
Reserve your tickets online at tp://springlaketheatre.com/index.html or through the theatre's Box Office Monday-Saturday from 12:00-3:00 by calling 732-449-4530 or in person at 300 Madison Avenue Spring Lake, New Jersey 07762.
Check out the cast list below:

Cat in the Hat – Claude Schminke
Horton the Elephant – Joe Ronga
Jojo – Keegan Foy
Mayzie la Bird – Kait Halloway
Gertrude McFuzz – Bridget Hughes
Mr. Mayor – Brendan Flanagan
Mrs. Mayor – Laurett Gannon
Sour Kangaroo – Loretta Boyle
Baby Kangaroo – Michele Clark
General Ghengas Khan Schmitz – Brian Pollock
Grinch – Isaiah Drake
Cindy Lou Who – Gwyneth Fahy
Yertle the Turtle – William Naes
Thing 1 – Devon Roth
Thing 2 – Jordan Muraglia
Elephant Bird – Chloe Rehill
Wickersham Brothers – Zach James, Brendan Considine, Ryan Josaitis, William Naes, Peyton Spencer
Bird Girls/Hunches – Erin McDonald, Emme Anderson, Sarah Steenland, Katie Considine, Holly Robertson, Emily Strassheim
Jungle Animals/ Fish – Hannah Teza, Sydney Spencer, Anastasia Konczyk, Sarah Lynch
Who Captains – Tori Puharic and Maggie Schneider
Whos – Liam Pollock*, Olivia Kutcher, Jack Sweeney*, Ryan Prall*, Chloe Rehill, Danny DiTullio*, Abbey Gerdes, Jillian Daino, Anna Drudy, Grace Sweeney, Ben Ricker*, Maura Kerr, Fiona O'Brien, Brenna Furniss
*also a Soldier