Add Some 'Shore' to Your Decor this Summer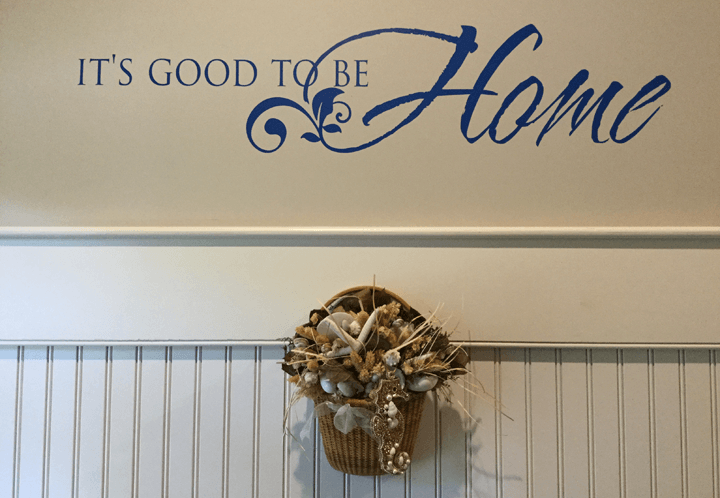 June 15, 2018
-
comments
ShoreTV New Jersey calls the Jersey Shore home. Whether you live by the beach or not, we think everyone should bring a taste of the surf and sand into their home especially during the summer months. Breathe in that great ocean air! There's something special about sand, sun and strolls on the beach combing for shells, sea glass and other treasures. ShoreTV New Jersey's resident home maven shows you it's easy to bring a little beach into your home this season.
Where to start? Those collected seaside items are a wonderful place to begin. Fill a vase or apothecary jar with your gathered shells, stones, driftwood and sand. If you don't have access to a beach, buy a bag from a craft store. Then, create a vignette of nautical inspired items on a coffee or sideboard. The possibilities are endless…
A little inspiration
Create a beachy welcome as soon as guests walk in your front door.
To get the look take a glass hurricane, fill it with sand and a sprinkle of shells. Grab your old floral vases (finally a use for all those vases you have lying around) and fill them to the brim with shells, then tie a starfish on with some raffia. Add a candle and any nautical accessories you have on hand.
Fill a basket with silk hydrangeas, greenery and a few found shells. Instant beach appeal!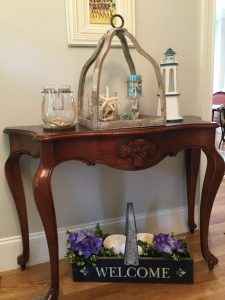 Create simple and stunning centerpiece with shells in apothecary jars, add a raffia ball and a beach themed item like this sandcastle. Gather them on a tray for an instant centerpiece that's 'shore' to be a hit.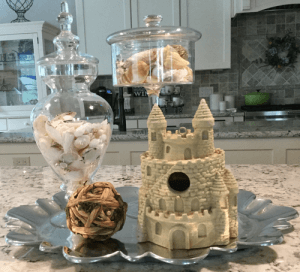 A starfish bowl on a side table adds instant beach appeal to a corner in your home.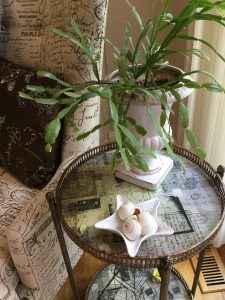 If you have book cases, sprinkle some nautical accessories in with your standby décor to transform them for the summer.
Layer a summer-themed plate on top of an everyday tray for some dimension and summer punch.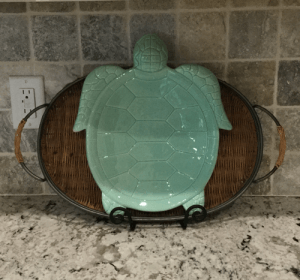 Even something as simple as a beach inspired tea towel in the kitchen can help bring the beach to your home this summer.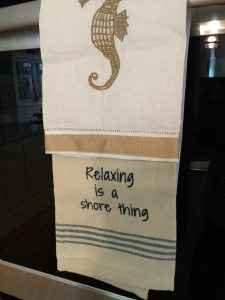 Feeling inspired yet?
I hope so. If you're short on accessories there's plenty of stores that offer seasonal décor to get you going. Here's a list of our 'Shore Favorites'.
Local small businesses:
Mulberry Market in Colt's Neck has a wide selection of beachy décor, as well as some great Jersey inspired pieces.
Mountain Drift Woodworking features handcrafted driftwood décor found on the local shores.
And here are some more Jersey Shore outdoor shopping areas filled with shops and summer inspiration.
And for some bigger shopping names found in the Jersey Shore area, you can always check out Home Goods or Pier 1 Imports.
Happy Decorating!
ShoreTV New Jersey Guest Blogger: Irena Mroz