Fall Style Guide: Jersey Shore-Style!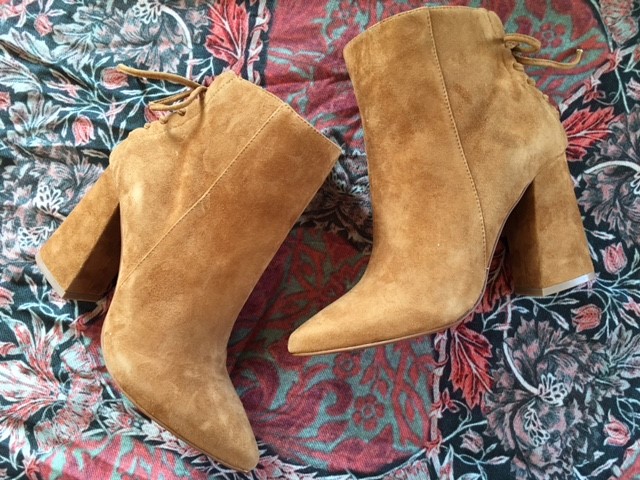 October 17, 2016
-
comments
Our friends at Tula "The Boutique" in Monmouth County are helping you– our ShoreTV New Jersey female fans– switch up your wardrobe and giving you the scoop on all you need to be styled for Fall….
Pack up your white jeans and denim cuts offs girlfriends and order a Pumkin-spice latte, its time for Fall at the Jersey Shore.
Each season as the air begins to feel crisp, women panic about what to keep in their closets from last year, what to dump and what new pieces to invest in. We are here to help you get a handle on your Fall 2016 trends and get you fashion ready.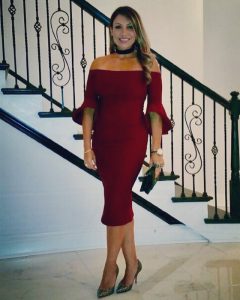 Above is Johanna getting set for her birthday bash at Undici in Rumson. This is everyone's cherished local restaurant and always a crowd pleaser. This merlot dress combines three amazing trends: off the shoulder, the new longer length and the flare sleeve.  This dress is completely on point.  We added a velvet choker, which is our strongest accessory this season. I hope she doesn't forget to try the Nutella Pizza….it's truly delish!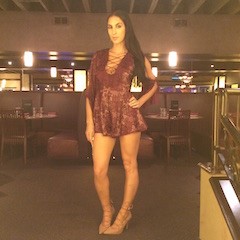 Rompers were all the rage this summer and will continue to be worn into the Fall. You can add tights and boots to change up the look and easily bring rompers into winter too! This lace romper shown above on Christina is shown in the color of the season: Burgundy. Burgundy remains the most important color in the jewel tone palette. You can make gorgeous color combinations by adding magenta, tangerine or salmon and add newness to burgundy.
Christina looks pretty amazing. I'll let you in on her secret. She's been training with Haf at Dawg Pound Boxing and Conditioning. Haf is on call at all hours if you need a boxing session. No appointment is necessary just call him up and he will train you out of Body Unit Fitness in Howell.  You might have a hard time lifting your arms that night to get dressed but you can bet your arms will be in great shape!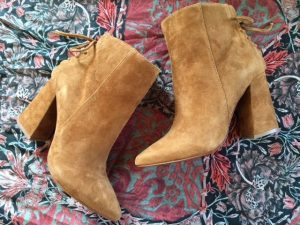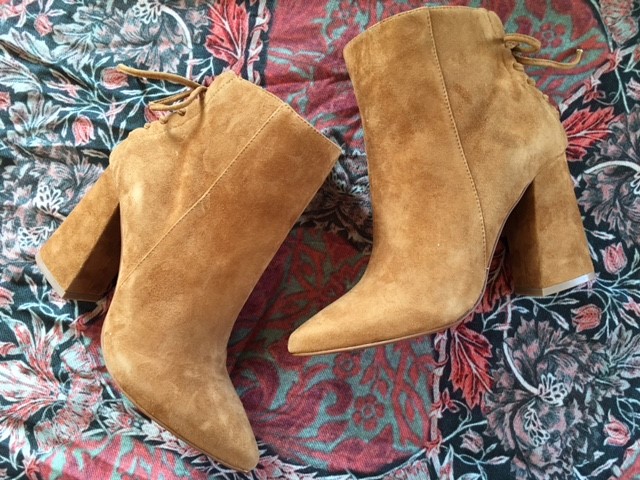 We talked dressy but what about casual? You are going to need the "new" jean and not just any old jean. The new jean that goes with everything and will set you apart from the rest is the "Crop Flare" Paired with the perfect chunky heeled boots you will be ready for any festival here at the shore.
Need a weekend plan? Check out Family Harvest Weekends at Four Sisters Winery in Belvidere, N.J. Enjoy wine tasting, pick your own pumpkins, corn maze, BBQ and of course wine!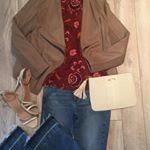 With color, we are seeing a complete palette of saturated earth tones this Fall 2016. After many Fall seasons of just gray and black, we are super excited about earth tones and they are back in a huge way. Marigold yellow and red rust bring some newness and add accents to these earth tones.
You would have to be living under a rock not to notice the off the shoulder and cold shoulder trend that is happening now. It's been our top selling style in tops to date this season. Pictured above is Virginia on her way to Fresh Kitchen with her girlfriends for lunch. Fresh Kitchen recently opened in Wall.  They have dynamite salads, bowls & wraps!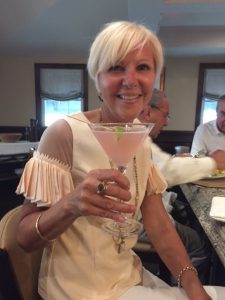 It continues to be all about sleeve detail in so many fall tops this season. This pleating trend began in Spring 2016 but is certainly carrying over into fall. Whether they have knife, accordion, or superfine crystal pleats, these precisely folded tops, take on a sophistication that goes beyond the pleats of private-school uniforms.
Pictured above is Bernadette, one of our favorite Tula Girls. She wears this trend so well. Seen here at the new "Fromagerie" where I hear the bartenders make an AMAZING Cosmo! I am super excited to try Fromagerie, which is recently under new ownership. Reminder ladies, no denim allowed in the dining room and men jackets required.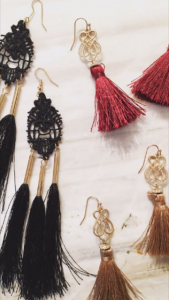 No fall fashion blog would be complete without some final accessory advice. Tula girls went from wearing tassel necklaces last fall to now obsessing over tassel earrings this fall. We LOVE these jewel toned tassel earrings. They can easily add a boost to any old top for date night. Who could not be styling with these sensational earrings? They will add some "swank" without breaking the bank.
Our stylists at Tula "The Boutique" Sea Girt or Shrewsbury are ready to help style you for all your fashion needs. No time to come in? Text Angela directly at 646.479.6557 for a closet makeover or call her anytime if your have a fashion emergency!
In the words of Rachel Zoe "Style is a way to say who you are without having to speak."
By: ShoreTV New Jersey Guest Blogger, Angela Secul, owner of Tula "The Boutique"
Check them out at http://www.tulastyle.com/