Pet Adoption in the Jersey Shore Area This Holiday Season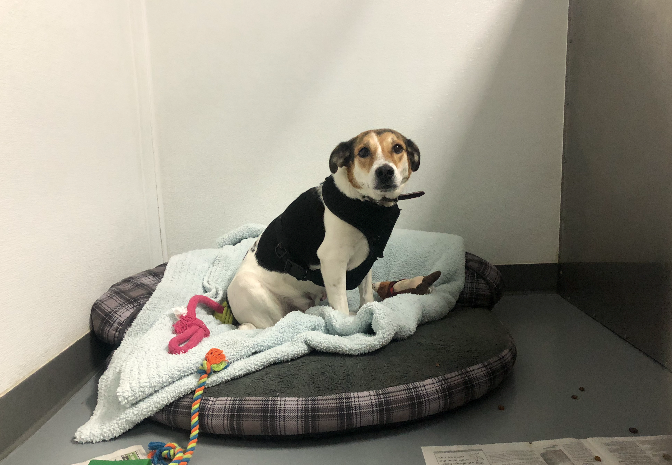 November 19, 2018
-
comments
The Jersey Shore area is home to lots of animal lovers. And the holiday season is a time when many families adopt a new pet into their home. 'Tis the season but it's a big decision and there are plenty of things to consider. ShoreTV New Jersey visited S.A.V.E. Rescue in Toms River to find out what you need to consider before bringing your new furry friend home to your family.
We spoke with S.A.V.E. volunteer Shawna about the reasons people should adopt instead of shop….and what we can do to help out rescue shelters all year long.
Q: Why do you think some people continue to shop rather than adopt?
A: It's easier, its quicker, people want purebreds. Some people think that pet store animals are healthier than rescue ones, which is not true. Most of all, people just don't know about adopting, they don't think of it, and so we have to get them to start thinking about it.
Q: What are some of the difficulties of running a rescue?
A: It's a lot of work, I had no idea up until recently just how much goes on behind the scenes. It takes so much more than just taking care of the animals and finding donations. That's only a very small percentage of what goes into it. You have to transfer the animals, get them to the vet when they're sick, socialize and train them, review applications, and so much more. S.A.V.E. is a non-profit rescue so we do everything ourselves.
Q: How many animals come into S.A.V.E. yearly?
A: We get around 170 dogs and about 250 kittens a year.
Q: How can we make people more aware?
A: By talking about it, word of mouth, maybe it's the responsibility of the shelters to make more awareness. The veterinarians should even talk about it. Anyone who is an animal advocate should talk about it and get the conversation rolling.
Reasons to Adopt Instead of Shop:
You will be saving not one but two lives!
According to animal advocates, every year 2.7 million adoptable dogs and cats are euthanized due to overcrowded shelters. By adopting just one animal you will be saving two lives. You have added to your family and opened a spot in the shelter for another animal!
It will cost you a lot less!
Buying an animal from a pet shop can cost you thousands and that doesn't even factor in the necessary vet bills. When you adopt from a shelter, the cost of vaccinations, spay/neuter, and micro-chipping is often included in the adoption fee. Adopting an animal from a shelter can cost as little as fifty dollars.
You'll get an amazing new family member!
Rescued animals are amazing! Many are so loving because they know that you saved their life. Your new family member will want to shower you with unconditional love. You've changed their whole world.
You will be aiding the fight against puppy mills!
Puppy mills are establishments that breed puppies for sale and often in conditions regarded as inhumane. By adopting, you are choosing not to support that process.
Where Can I Adopt?
There are plenty of animal rescues throughout New Jersey. All you have to do is look up your local shelter online! You can also find various rescue shelter groups on Facebook from all over the world!
When ShoreTV New Jersey visited S.A.V.E. rescue shelter in Ocean County, these furry friends were looking for a home.
If you are interested in any of these animals be sure to contact S.A.V.E. and fill out an application at: https://save.rescuegroups.org/
If you can't adopt but would like to help, S.A.V.E. is always looking for volunteers, fosters, or donations! They could especially use cleaning supplies.
Let us know in our comment section below if you have adopted or are planning to adopt an animal. May your holiday season be filled with lots of love from your furry friends.
#ShoreTVNJ #JerseyShore #Adopt #SAVErescue #dogs #cats #animals
ShoreTV New Jersey Guest Blogger: Lauren Korch