Top 5 Shore Favorite Things to Do in Red Bank on a College Budget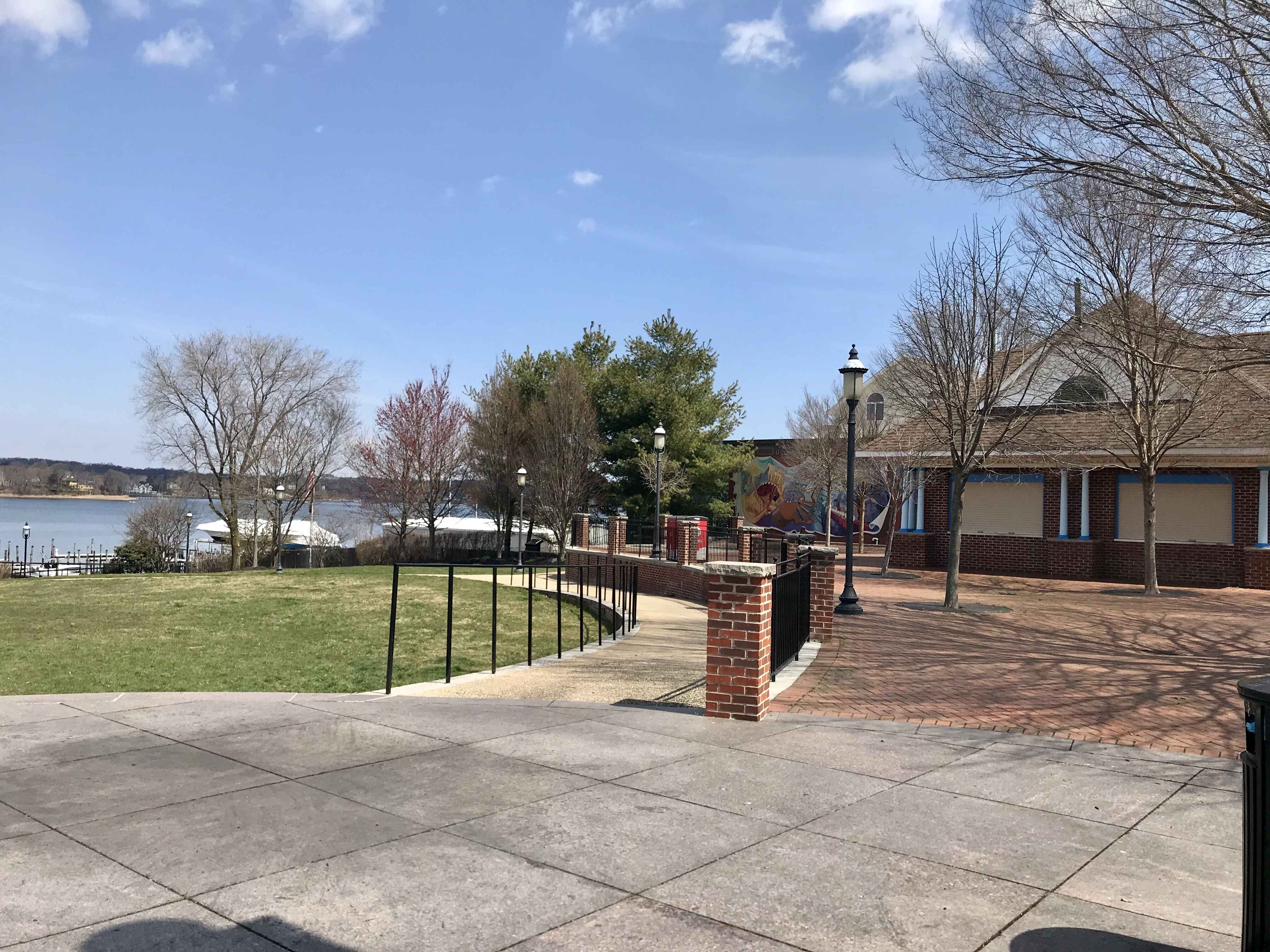 April 11, 2018
-
comments
There is so much to do in and around the Jersey Shore, and it is our mission at ShoreTV New Jersey to bring you the ins and outs of living and visiting the place we call home. One of my favorite spots is the quaint town of Red Bank. Red Bank in Monmouth County is home to countless restaurants, boutiques, parks, the arts, historical sites and antique shops. You name it, you can probably find it in Red Bank. As a college student on a budget, I'll let you in on my favorite things to do when visiting this trendy community.
Riverside Gardens Park and Marine Park
Red Bank is home to these two scenic parks. First, pick a gorgeous weather day because Marine Park is a great place to have a picnic, or just sit and relax while taking in the breathtaking view of the Navesink River. Throughout the summer, the park hosts events such as concerts, festivals, movie nights and even crabbing! Riverside Gardens Park is a beautiful park that offers a garden, boardwalk and even a concession building. Be sure to catch their Jazz in the Park series in the summer on Thursday nights! A reminder: ShoreTV New Jersey always has great events on our What's Happening calendar!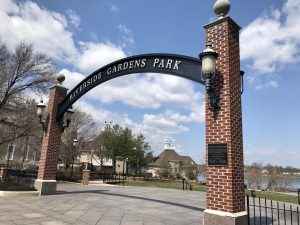 Play with puppies at Bark Avenue
In the mood for some sweet puppy love? Stop by Bark Avenue on West Front Street! Their puppies are ADORABLE, and could really brighten up someone's day. It's some free pet therapy to put you in a great mood.
Shopping or window shopping
Red Bank is home to countless boutiques and antique shops. There is such a wide variety to choose from! You can find big name brands such as Tiffany & Co. and Urban Outfitters, as well as small popular local boutiques. You can catch these shops on blocks such as Broad Street and Monmouth Street. Whether you are shopping for an antique to add to your collection, or looking for a killer outfit for the weekend, there is a big chance you'll find what you are looking for! On a tight budget? You'll find consignment shops in Red Bank…and don't forget window shopping is always fun too!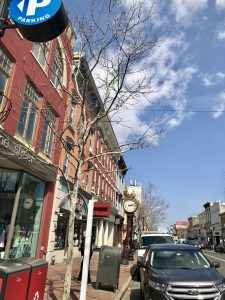 Grab a Rook Coffee
Does hitting the town have you tired and in need of a boost of energy? If you want a splurge that won't break the bank, stop by Rook coffee! They have a variety of hot and cold brews that appeal to us college kids. Let's face it – it's always good after those late nights of homework to get a java boost. For me, a regular, traditional light and sweet please!
5. Check out historical sites and the arts
Be sure to visit some historical sites in Red bank such as the Galleria and Molly Pitcher Inn. The Galleria offers a great collection of restaurants, boutiques and professional offices in a historic building. Nestled on the Navesink River is the Molly Pitcher Inn. It's a gorgeous hotel with great views, accommodations and dining, especially their Sunday brunch! Interested in the arts? Be sure to check out the large variety of galleries and theatres throughout the town, especially the historic Count Basie Theater. Again, check out our ShoreTV New Jersey What's Happening events calendar for shows at the Count Basie.
ShoreTV New Jersey loves to feature the beautiful places in and around the Jersey Shore– Red Bank is definitely one of them. Let us know what your favorite spots are in Red Bank – Comment Below!
#redbank #monmouthcounty #jerseyshore #local #shopping #boutiques #smalltown #foodplease #coffeeplease #basietheater #scenicviews #dayinthepark #OnABudget #StudentLife
Shore TV Guest Blogger: Jessica Smith