ASBURY PARK GOES VEGAN FOR A GOOD CAUSE!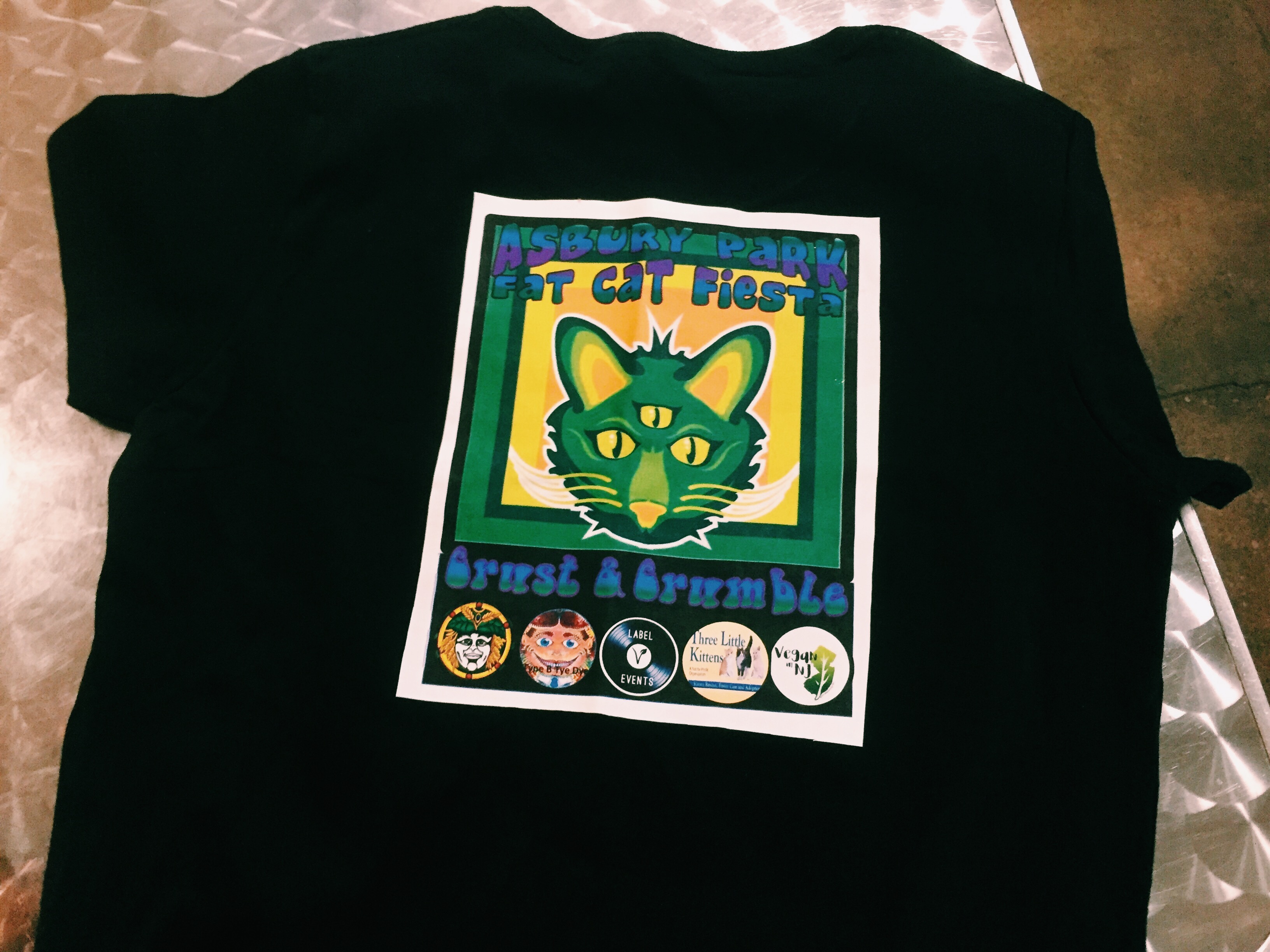 November 08, 2018
-
comments
People from all around the state of New Jersey came out to the Fat Cat Fiesta in Asbury Park in November for vegan "fat cat" sandwiches at Crust & Crumble Pizzeria & Bakery. The goal: to raise funds for some furry friends.
Dee Williams is the founder of the non-profit, Three Little Kittens—a neonatal kitten rescue in Asbury Park. The organization has been around for more than 14 years. She is dedicated to rescuing newborn kittens, under 3 weeks, who are still bottle-feeding. Often times, these kittens are "umbilical cord babies" in need of nearly constant attention and care. One of the primary reasons Williams began this organization was because many animal shelters and veterinary hospitals do not care for kittens under 5-6 weeks old. Those kittens are often considered "un-adoptable" due to the fact that the kittens cannot be tested for diseases when they are neonatal.
Additionally, Williams says she cares for young kittens because feral kittens are much easier to rescue and socialize before a certain age. Her philosophy is that feral cats are, in fact, domestic cats that just live outdoors—putting them at risk for being harmed by cars and other danger factors. She believes that every cat should live indoors, with someone to care for them and give them the best life possible. Three Little Kittens provides this life for as many "at risk" kittens as they can.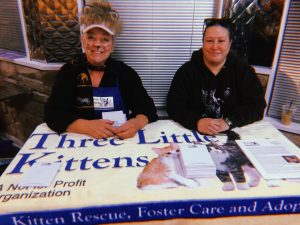 Volunteers take in around 60-75 kittens each season, with an entire house dedicated just for them. In this home, you can find: an isolation room for new kittens to prevent the spread of disease, a nursery for kittens under 8 weeks, a playroom and a full space for the older kittens to be with older cats in order to get used to everyday sounds of a home prior to being adopted.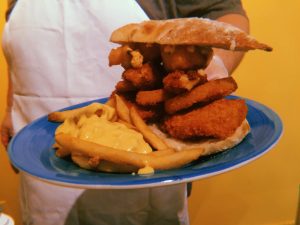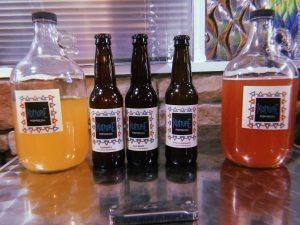 The Fat Cat Fiesta fundraiser raised money for Three Little Kittens to have the ability to continue with their everyday operations. The event was hosted by Crust & Crumble, Asbury Park Vegan, Label V Events, Vegan in NJ, and Elmthree Productions. Lucas Ortega, the owner of Crust & Crumble Pizzeria & Bakery, donated the food for the vegan "fat cat" bar to the organization. In fact, the Fat Cat Fiesta was the first fundraising event that Crust & Crumble has ever hosted. Additionally, Type b Tie Dye of Asbury Park, donated printed T-shirts that came with every single ticket sold. All proceeds of ticket sales ($45 each) went to help the kittens start new lives.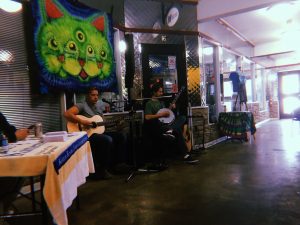 The successful Fat Cat Fiesta offered more than just loaded sandwiches. There was a live acoustic performance from Enjoy!, who played original music as well as fantastic covers that kept everyone's attention throughout the event. Kulture Kombucha also blew the minds of attendees with free samples of their unique kombucha flavors (Lavender Mint was my personal favorite). In addition, Lush of Asbury Park offered free beer and wine samples in their store, as well as 10% off store purchases to attendees of the fiesta. Finally, for those who participated, there was a cat costume contest—even the Crust & Crumble staff dressed for the occasion!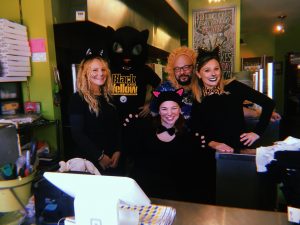 According to organizers, the event successfully raised more than $1,000 through ticket sales. Not too shabby for Crust & Crumble's first fundraising event! For those like me in attendance, I can tell you– the businesses involved did amazing things to help out this organization in need with their donated products, and you could certainly feel the amount of love, compassion, and generosity that went into this benefit. After all, that is what the vegan community is all about!
For more information about the Three Little Kittens non-profit organization, check out their website at: https://threelittlekittens.org/
Have a furry friend with a heart-warming adoption story? Let us know in the comment section below!
#ShoreTVNJ #JerseyShore #AsburyPark #ThreeLittleKittens #TLK #CrustAndCrumble #KultureKombucha #TypebTieDie #LabelVEvents #APVeg #LushAP #Cats #KittenRescue #AnimalLovers #AdoptDontShop #Vegan #Compassion #Community #Food #FatCatSandwiches #Wine #Beer #Kombucha #TieDie #Music #Fall
Shore TV New Jersey Guest Blogger: Eleni Flescher