Take a Step Back in Time at the Jersey Shore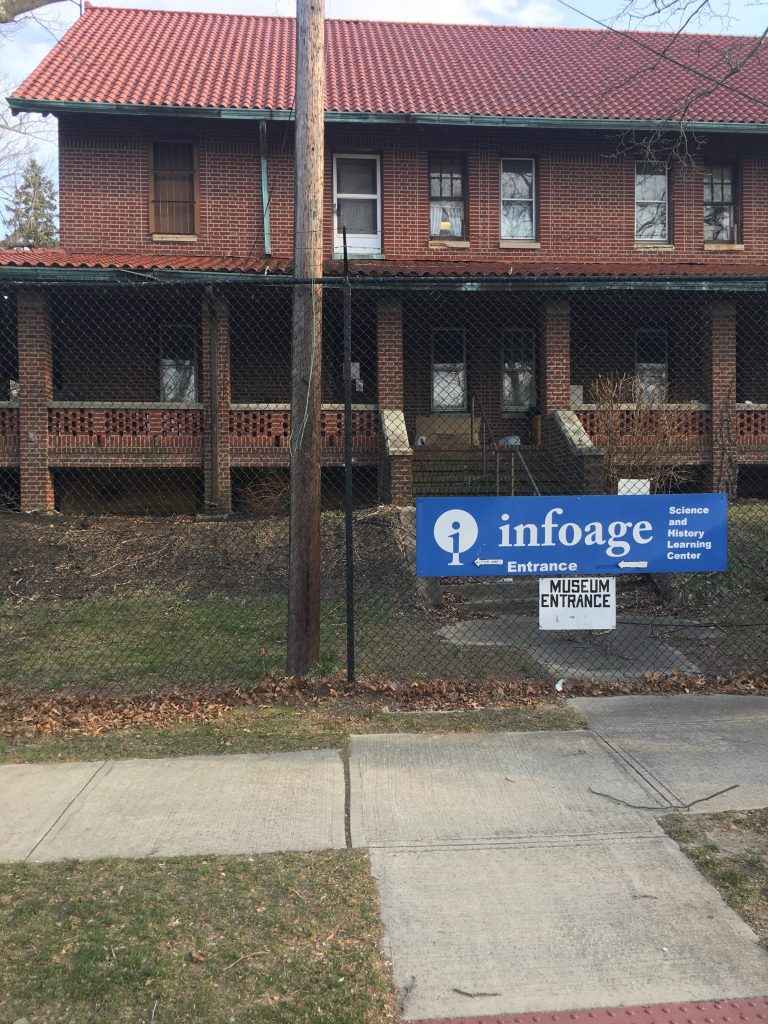 March 10, 2019
-
comments
The Jersey Shore area is full of history—and that includes the Infoage Camp Evans Museum in Wall Township in Monmouth County. Many people who have visited the museum have described it as a "hidden gem" especially if you're a fan of the evolution of communications and information technology.
According to www.infoage.org:
"The Information Age Science History Museum and Learning Center (InfoAge) is located…at the former US Army Camp Evans sub-post of Fort Monmouth. Camp Evans is a US Department of Interior National Historic Landmark and is New Jersey's designated World War II Living Memorial.
InfoAge is a 501(C)3 Non-Profit Educational Organization of Volunteers that was designated a "Save America's Treasures Site" by the Clinton Administration and a "Preserve America Stewards" Site by the Bush Administration.
Although incorporated in 1998, InfoAge was a "Virtual Museum and Learning Center" until the property was transferred from the US Government to Wall Township in 2006 and subsequently leased to InfoAge.
What was supposed to have been a transfer of property ready for "turn-key" operation was instead a ravaged site due to the Army's environmental clean-up efforts and lack of basic maintenance of the Camp Evans site. Sewers were removed, electrical power was nonexistent except for a few small buildings, basements and buildings were flooded, bathrooms were destroyed, and black mold was everywhere.
Since that time in 2006 thousands of volunteers have contributed over two million hours of time to save and restore this National Historic Landmark."
The site goes on to say, "We're not your usual science center. Once a secret laboratory, Camp Evans, is now a fun and educational place to visit. Our twelve museums will give your family or group an amazing look into the beginnings of the technologies that everyone uses today. You can visit six of our sixteen major buildings on our 37-acre National Historic Landmark. We have a distinct mission and a history that sets us apart. Camp Evans opened the space age, saw the development of radar, and is a black history site." (www.infoage.org)
And since the Infoage Museum calls the Jersey Shore area home—ShoreTV New Jersey sent our resident history buff to check it out! Here's more on his visit:
"Clandestine activities", not exactly the first thing that would come to mind for most people when thinking of the Jersey Shore. Yet, that is exactly what you will find when you visit the Infoage Camp Evans museum in Wall Township. Of course, these secret missions and objectives are in the past, but some might say that makes it all the more interesting.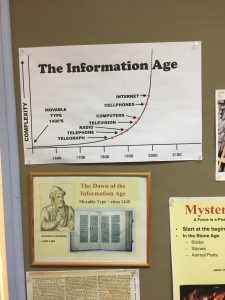 Growing up in Wall Township, I had always heard people talk about Camp Evans and how there was plenty of significant history to the old military base. I played little league baseball right next door to the base for many years, but never managed to visit. I finally decided to check it out.
When I arrived, it was two hours until closing time. Before I could pay my $5 fee at the front desk, the museum attendant excitedly told me about how not many people in the area know about all of the great history that has occurred at this base that is now nationally recognized as a landmark. From Radio to Radar, the sheer impact that this one base had on American history is astounding.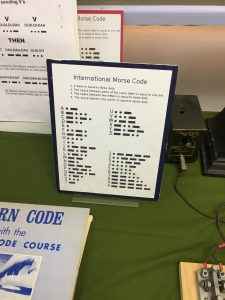 As I made my way through the base, I also was surprised at the size of the museum and the number of exhibits there are. The exhibits are not limited to strictly what occurred at Camp Evans, but also include broader context history. These exhibits include Amateur Radio, Electronic Warfare, Cold War Fallout Shelter, History of Wireless, Radio Technology, Military Electronics, Vintage Military Vehicles, Model Trains, World War II Communications, World War II Miniatures & Combat Art, Shipwreck History, Space Exploration Center, and Vintage Computers. With the quantity of information that is available at the museum, it can be broken down into two eras of history; The Marconi Era and The World War II/ Cold War Era.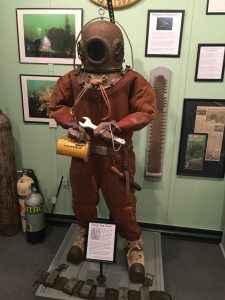 Camp Evans serves as remembrance of the innovation and ingenuity that took place at the shore, not so long ago. According to Infoage's mission, it serves to "preserve, educate, and honor scientific innovation and history to inspire new generations of thinkers, dreamers, and visionaries." After visiting, I can say without a doubt that they are accomplishing their mission, and hopefully the awareness of this historical treasure continues to grow.
The museum at 2201 Marconi Road in Wall is open on Wednesdays, Saturdays, and Sunday's from 1-5 PM, and tickets are $5.
For more information check out: https://infoage.org/
#ShoreTVNJ #JerseyShore #History #WallTownship #Infoage #Explore
ShoreTV New Jersey Guest Blogger: Sam Wyant