Summer Hair Care Musts for the Jersey Shore!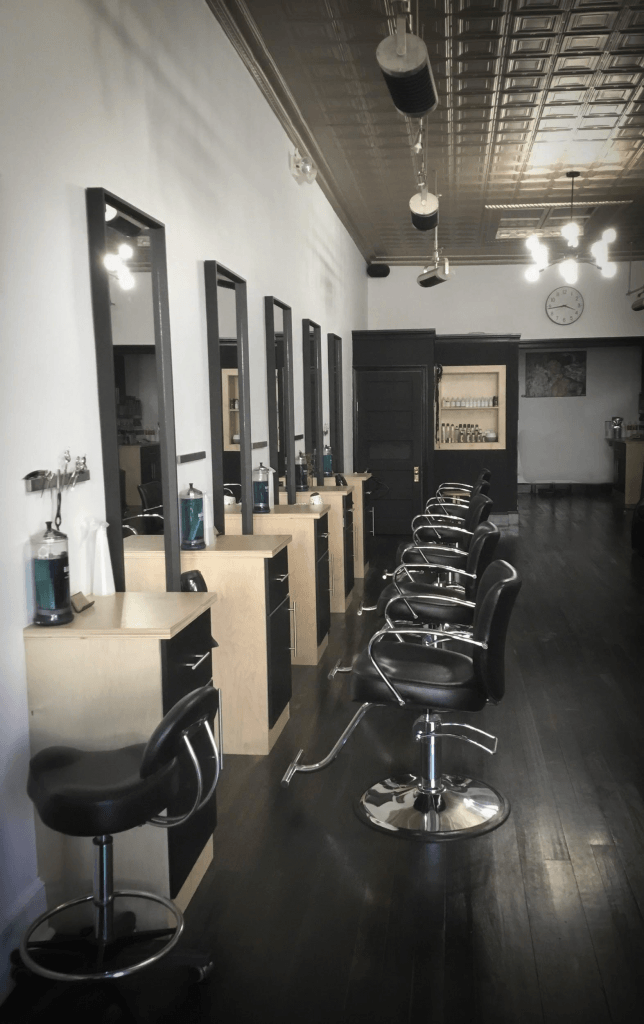 July 11, 2018
-
comments
ShoreTV New Jersey loves spending time at the beach and in the pool during these hot summer months. We all know we have to lather up on the SPF to protect our skin from the sun's harmful rays…but what about our hair?
Well, ShoreTV NJ checked in with one of the Jersey Shore area's newest and hottest salons: Craft House Salon in Atlantic Highlands. Its founder Mallory Zenner brings us the lowdown on summer hair protection. Here's Mallory…
Living on the Jersey shore, I know how life at the beach rolls. We wake up early, have our coffee, pack our gear and get the kids in the car. After claiming our spot on the beach, we slather our skin with sunblock and relax. All that care for our skin, but it's time to say, "What about my hair?" In case you didn't know, your lovely locks need protection too!
After spending many months obtaining that perfect blonde, or finally getting your ideal length, protection and care for your hair are a must. Blonde, brown, curly, thick or fine hair textures require protection from sun, salt and chlorine. Your hair color, texture and integrity are greatly affected by all your summer fun. And now, help is here! Here are a few tips, tricks and products to navigate the dog days of summer.
Basic Care:
Avoid going to the beach with dry hair. Imagine your hair is a slice of bread on the counter. In the morning, the bread will feel soft, but as the day goes on, the bread becomes more and more stale. By the end of the day, the bread is brittle and breaks into crumbs. Essentially, sun on dry hair does just that—dehydrates it to the point of breaking. This won't happen in one day but many days of sun exposure will do just this. Keep in mind, when your hair is damp, it is less able to absorb elemental stressors like salt and sea water. There are a few simple things you can do to keep your hair moisturized:
Dampen your hair with a spray bottle and pull it into a ponytail or braid before leaving the house. This will prevent moisture from leaving your hair as quickly as when it's down and flowing.
Bring a spray bottle to the pool or beach that contains water with a little leave-in conditioner. Spray your hair prior to getting in the water and throughout the day.
Wear a hat. Keeping direct sun off your hair is always a great idea. Plus, it gives you an excuse to rock a new accessory.
Sunblock for your hair:
While keeping moisture in your hair will help, it won't solve all your problems. Investing in SPF for your locks will be your new BFF during your summer days. If you hair is color-treated, this is the only way to preserve your color and avoid stripping from the elements and chlorine. While many product companies boast the best, my favorite is the SU line from Davines. SU Milk is a leave-in UVA and UVB protection that goes on dry hair. SU Milk adds moisture, protection, strength and combats frizz. It is easy to use and has a yummy sent.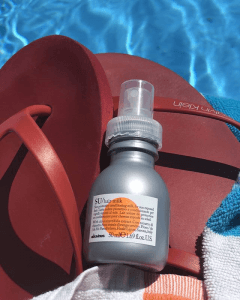 Next time you're on your way to Sandy Hook, be sure to swing by Craft House Salon in Atlantic Highlands to grab your SU Milk. Not going to pass us on the way to the beach? SU is available at Davines online.
Post Beach and Pool Care:
After taking precaution by the pool and on the beach, post care is super important. Shampoo and conditioner are the staples, but treatments and serums should be part of your daily or weekly regimen. Anti-humectant, moisture-based serums will help restore the lost hydration from summer activities. A favorite dry oil is the Oi line by Davines, designed to restore the health of your hair. If you aren't up for adding another product to your cabinet, hit up your kitchen instead. Coconut oil is also a dry oil that can help restore your mane. It should be noted that coconut oil is not formulated specifically for hair, and a small amount goes a long way. If you use too much it will weigh your hair down and look visibly greasy.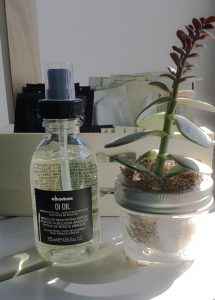 Always remember, not all serums are created equal. Silicone or synthetic shine products are not the same as a natural dry oil. Dry oils are designed to absorb into your hair, whereas silicon rests on top of your hair.
When using a dry oil like Oi, it should be applied to mid-shaft and ends daily. This will maintain and restore natural shine and correct dehydration—BONUS! Avoiding the use of heat styling will also allow your hair to recover from excess sun. Do your best to allow dry oil to air dry for best results.
End of Summer Bummer: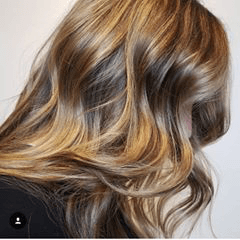 The end of summer doesn't need to be a bummer. If you follow these simple tricks, your stylist won't be suggesting a big fall chop. This doesn't mean you shouldn't maintain your hair. Just because you're throwing it up and out of the way all summer doesn't mean your hair didn't grow or fade. Do not postpone your trims or color until the end of the season. Your stylist will have some sad face emojis to send you if you put it off and still expect that blonde or perfect lob to look fab.
Do your hair a favor and make sure you aren't skipping out on your routine maintenance, or you will need a lot of love come "Locals Summer"– a personal favorite of mine! Here's to fabulous beach days and fresh looking locks!
ShoreTV New Jersey Guest Blogger: Mallory Zenner
Mallory Zenner is the founder of Craft House Salon. Integrity and respect are core values in her salon, and are practiced with environmentally sustainable solutions. Mallory is passionate about natural solutions and the impact we have on our world, helping clients embrace their natural, beautiful textures without damaging the environment. The operations of the salon, from business cards to product selection to waste disposal, are founded on principles of sustainability and responsibility.
About Craft House Salon
87 1st Ave. Atlantic Highlands, NJ 07716
732-291-8777
Craft: /noun/ an activity involving skill in making things by hand.
House: /noun/ a building for human habitation, especially one that is lived in by a family or small group of people.
Come get crafted.